JIGSAW SIGNS + PRINT
Piecing Together All Your Signage Needs
FIND OUT MORE


Design your own Business cards
with our Online Business
Card Designer
FIND OUT MORE
Quality Business Cards from $79


Commercial Vehicle Graphics
Get Your Business Noticed
FIND OUT MORE
Jigsaw Signs + Print pushes the boundaries with high quality, forward thinking solutions for clients throughout the South West of Western Australia including Busselton, Dunsborough, Margaret River and Bunbury and as far inland as Nannup, Bridgetown and Donnybrook.
We are also the preferred choice for many large sign businesses and project managers in Perth and the East Coast when they need local sign consultancy, site evaluations or subcontractors in the South West.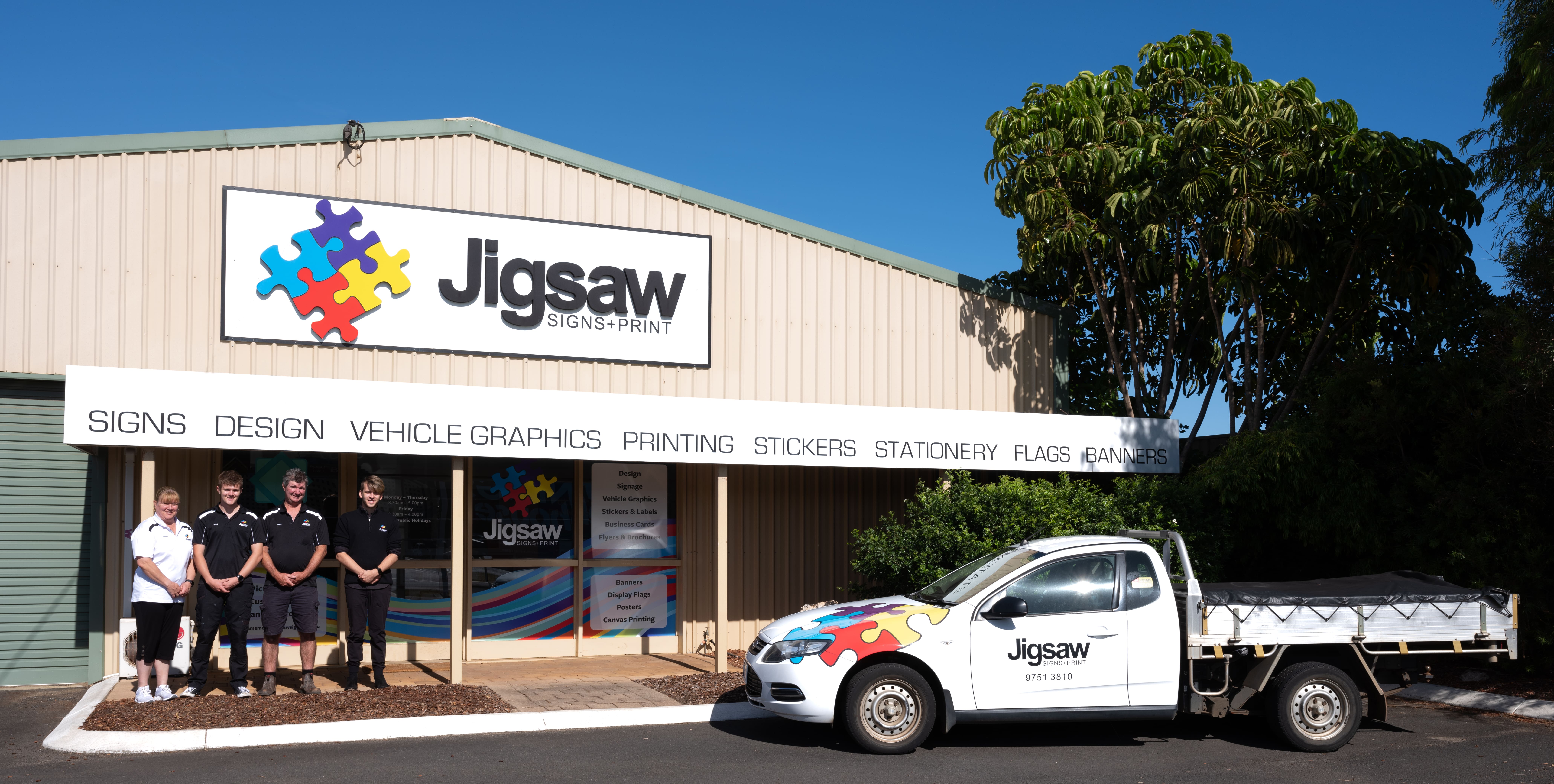 Jigsaw Signs + Print provides an unparalleled level of service. We offer affordable pricing for a wide range of marketing products, commercial signage, architectural and domestic wall decor and printing projects.
Whether you are looking for a comprehensive branding, a signage fit out, custom wallpapers and murals or business cards and flyers...we will impress you with our competitive pricing and product quality.
We continue to expand our client base because we meet and exceed the expectations of our clients - every time.
DESIGN YOUR OWN BUSINESS CARDS AND FLYERS
OUR SERVICES
Choose the design path that is right before upload file